News- previous articles
New Page Added to Website- Tactical Emergency Casualty Care
8/29/2016 12:00:00 AM
A new page has been added to the MTU1 website and it is found under the "members" tab. The page introduces the "Tactical Emergency Casualty Care (TECC) Guidelines For First Care Providers"
These guidelines identify the priorities that have been identified by researchers and those having experienced critical incidents.
The Guidelines where produced by the Committee for Tactical Emergency Casualty Care who used the military battlefield guidelines of Tactical Combat Casualty Care (TCCC) as an evide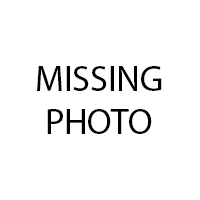 nced based starting point in the development of civilian specific medical guidelines for high threat operations. Each phase and medical recommendation of the military TCCC guidelines was examined and discussed by the Committee, and then was re-written, annotated, or removed through consensus voting of the Guidelines Committee to create civilian specific, civilian appropriate guidance. Additionally, the Committee added and/or put specific emphasis on several medical recommendations not included in TCCC to address high threat operational aspects unique to civilian operations.
The information on the MTU1 page is meant to introduce and familiarize law enforcement officers about tactical care while under fire, tactical field care or evacuation care. This is in no way meant to replace formal training on the topic.
Knowing these guidelines while cooperatively training for a "Rapid Deployment Rescue Task Force", will also help law enforcement officers understand the priorities of fire/EMS personnel.The "Rapid Deployment Rescue Task Force" is an emerging trend in law enforcement where law enforcement escorts fire/EMS personnel into "warm zones" soon after the known active threat(s) is stopped and a cursory check for other intruders is complete.
This tacticexpedites treatment of casualties by shortening thetime frame than that of the traditional method of meticulous searches and an almost full guarantee that all threats are gone. By creating safety corridors after a cursory check and allowing Fire/EMS personnel to enter"warm zones", sometimes hours sooner, first responders can greatly reduce fatalities.
---
Posted In:
Officer Safety
,
Resources
,
back to News- previous articles