News- previous articles
Addressing the Elephant in the Room
8/31/2017 4:32:00 PM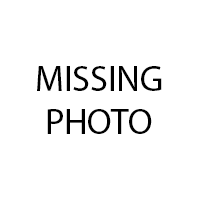 From Bruce Talbot
Bruce R. Talbot Associates LLC
Addressing the Elephant in the Room
The U.S. Drug Enforcement Administration announced on August 30, 2017 a major initiative to address Carfentenil abuse. Carfentenil, widely called "elephant tranquilizer" in media reports is an incredibly potent synthetic narcotic used on zoo animals. Illicit carfentenil appeared in Ohio mixed into heroin to boost potency. The drug is such a potent narcotic that several deaths were associated with its use.
It is suspected that illicit production of carfentenil occurred in underground labs in China and these counterfeit versions were suspected to be marketed on Dark Web sites.
In the announcement, the DEA states carfentenil will be replaced with Thianil®, the brand name for thiafentanil (also known as A3080 and chemically as 4-(methoxycarbonyl) -4-(N-phenmethoxyacetamido)-1-[2-(thienyl) ethyl]piperidine).
Although Thianil has a similar potential for abuse, it is believed to be a safer replacement for carfentenil because it is:
1). shorter acting than carfentenil and,
2). responds better to Narcan, the narcotics reversing drug, than carfentenil.
Carfentenil will no longer be made available in the U.S. and the sale and possession of its replacement, Thianil, (A Schedule II drug) will be tightly controlled.
---
Posted In:
Articles
,
Drugs
,
back to News- previous articles