News- previous articles
Highway Grade Crossing - Emergency Notification System (ENS)
9/6/2017 3:53:00 PM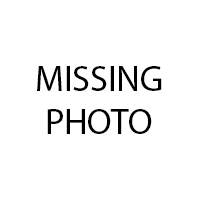 Highway Grade Crossing - Emergency Notification System (ENS)
Recently, the ILETSB's counterpart in Wisconsin sent out Federal Railroad Administration (FRA) Emergency Notification System (ENS) flyers to all law enforcement agencies throughout the state of Wisconsin.
These flyers explain the use of the blue placards at every train crossing throughout the United States and Canada. The placards provide the DOT crossing number and a direct phone number so that anyone, most importantly police officers, can call and have trains stopped in an emergency.
This is vital because the dispatch centers for the various rail companies are spread throughout North America and most likely not know a crossing identified by street name, city, and state. The DOT crossing number provides instant recognition of the crossing so that trains could be stopped immediately.
For these reasons it is vital that local, county, and state officers are educated on this. Going through their own dispatch centers and using 911 will not stop the trains in time to stop a potential accident.
In Case of Emergency
1. Locate the blue and white Emergency Notification System (ENS) sign at the grade crossing.
2. Call for help! Call the railroad's emergency contact number listed on the blue sign.
3. Communicate your location, by providing the identification number (see below) and state the nature of the emergency to the dispatcher.
To Print Copies of the flyer pictured above click here
Keeping Railroads and the Public Safe
The mission of the Federal Railroad Administration (FRA) is:
To enable the safe, reliable and efficient movement of people and goods for a strong America,
now and in the future. Please visit our website at: www.fra.dot.gov
In order to improve highway-rail crossing safety, the FRA now requires each railroad to have an Emergency Notification System (ENS), allowing emergency response center staff to identify crossing locations and railroad contacts for reporting safety problems and emergency situations.
Look for a blue and white emergency notification sign.
This sign should be posted near the crossing and be clearly visible. The ENS sign includes the name of the railroad, the railroad's emergency contact number and the USDOT National Crossing Inventory Number. Using the information on the ENS sign is the quickest way to notify the railroad.
A USDOT National Crossing Inventory Number is a unique number that is assigned to each grade crossing and can be used to obtain valuable information. The National Law Enforcement Terminal Systems (NLETS) has joined the FRA to make a mirror image of FRA's highway-rail grade crossing database.
Using the USDOT National Crossing Inventory Number and NLETS will provide the 1st responder's agency instant access to FRA's database. More Resources FRA has created "Rail Safety for Emergency Responders" informational video series. Visit https://www.fra.dot.gov/Page/P0850 or contact Michail Grizkewitsch via email at: michail.grizkewitsch@dot.gov for further information.
---
Posted In:
Officer Safety
,
Publication
,
Resources
,
back to News- previous articles