News- previous articles
Fighting the Opioid Crisis through Substance Use Disorder Treatment by ICJIA
9/19/2017 5:53:00 PM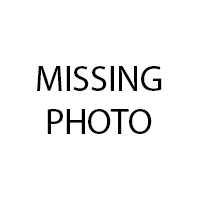 Fighting the Opioid Crisis through Substance Use Disorder Treatment: A Study of a Police Program Model in Illinois
Seeking to more effectively help individuals suffering from opioid use disorder, police departments across the country are embracing a deflection model that offers treatment access to those in need. Researchers interviewed representatives of seven law enforcement agencies employing treatment program models in Illinois to better understand operations, leverage lessons learned, measure sustainability, and inform other agencies as they implement their own programs.
The opioid crisis is ravaging U.S. communities and appears to be escalating, as data indicates drug overdose is the leading cause of death among those under age 50.
[1] More people are killed by drug overdoses now than car accidents or gun violence.
[2] Law enforcement agencies are finding that solely arresting those who misuse opioids has not helped to alleviate the opioid crisis and may, in fact, exacerbate the problem. Seeking to more effectively help individuals suffering from opioid use disorders, police departments across the country are embracing a new program model by offering treatment access to those in need. Individual program names for the deflection, pre-arrest diversion, and front-end diversion model vary by jurisdiction. The effectiveness of drug treatment is well established in literature and the body of research showing effectiveness has been growing.
[3] This police deflection model involves individuals voluntarily walking into police departments and requesting substance use disorder treatment. Police departments pre-arrange services with treatment providers that can be offered to these individuals. Treatment programs often are located an hour away or more and transportation is provided by volunteers, police, or family members. Program administrators develop their own eligibility criteria but typically exclude those with outstanding warrants or violent arrest histories.
The Gloucester Police Department in Massachusetts was the first to implement this model with its ANGEL program in 2015.
[4] Since then, more than 138 programs have started in 28 states.
[5] The program model goals include:
Restoring and save lives.
Improving access to treatment.
Reducing substance use.
Reducing entry or recidivism into the criminal justice system.
Cutting costs associated with reoffending and repeat calls for service.
Improving police-community relations.
Although these programs have grown in popularity, little is known about individual program operations, most effective program components, and client outcomes. In summer 2017, Illinois Criminal Justice Information Authority (ICJIA) researchers set out to learn more about the impetus, development, and implementation of police deflection programs in Illinois to better inform communities interested in offering the model. Researchers identified 11 programs operating in the state and one in development. Representatives from seven programs agreed to be interviewed about their programs and included police chiefs, sheriffs, and a state's attorney (see Program Contact List).
Illinois Criminal Justice Authority
---
Posted In:
Articles
,
Drugs
,
Procedural Justice
,
Publication
,
back to News- previous articles