News- previous articles
New Chiefs' of Police Orientation- ILETSB Executive Institute
3/1/2018 3:12:00 PM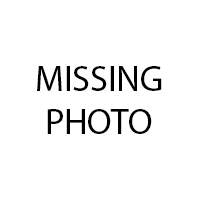 2018 Leadership Series
New Chiefs' of Police Orientation
This cost-free New Chiefs' of Police Orientation is the one course a top law enforcement administrator must have to lead their department into the future.
The course presents concepts, strategies, and information necessary for new police chiefs to efficiently and effectively lead their organization. The successful police chief must be many things to many people and sets the tone for the organization. The chief's role calls for an awareness of multiple constituencies and agendas.
Police chiefs are leaders by the time they become chiefs, but leadership is a skill which undergoes continuous refinement and improvement. The chief must be adept at handling a variety of human resource issues, such as recruiting, hiring, retention, career development, and performance evaluation. Planning and budgeting are important tools which the new chief must use immediately. And, essential to survival as a police chief is a clear awareness of certain political realities that accompany the job and environment. Course topics include:
Political Survival
Mandated Requirements of Illinois Law Enforcement Agencies
Leadership Development Legal Aspects of Police Leadership
Strategic Vision and Infrastructure
Operational Risk and the Police Executive
State and Federal Resources
Professional Associations
Tuition and Lodging
Tuition and lodging* for Illinois local law enforcement will be provided by the ILETSB Executive Institute.
*Must live and/or work 40 miles or more from the training site
Tuition Free!
Lodging Provided
When
May 21-24, 2018
Where
Springfield, IL
Who Should Attend?
Chiefs of Police
Approved for compliance with
Public Act 94-354
Annual Police Chief Training
Registration Required
Enrollment is limited!
Registration Deadline
May 3, 2018
Questions?
---
Posted In:
Leadership/Supervision
,
Outside Training
,
Training Announcement
,
back to News- previous articles