40 hr. Mandatory Firearms Training & 4 hr. MFT Waiver Information
NAMI Sauk Area 5K- July 14th
5/24/2018 6:44:00 PM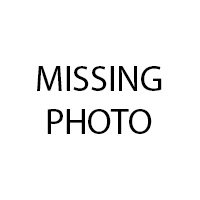 The NAMI Sauk Valley 5K run will raise funds that will help law enforcement officers in the MTU1 region attend mental health awareness training via reimbursement grants to the agencies.
Events
Event

Time

Price

Details

Time

8:00AM CDT - 10:00AM CDT

Price

$30

Registration ends July 12, 2018 at 11:59pm CDT

Time

8:00AM CDT - 10:00AM CDT

Price

$100

Registration ends July 12, 2018 at 11:59pm CDT
Place
Hoover Park
3807 Woodlawn Road
Sterling, IL US 61081
Description
JULY 14, 2018 - 8:00 A.M.
NAMI stands for National Alliance on Mental Illness. NAMI Sauk Area's goal is to use this fundraiser to assist our group in raising awareness of the support families need when dealing with a loved one or friend who is living with a mental illness. We are dedicated to eliminating the stigma that is prevalent with mental illness. Money raised from this event will facilitate training for CIT officers, help pay for Family 2 Family manuals, training for instructors in NAMI based programs and instructional brochures.
Awards Ceremony
An awards ceremony will begin near the Awards tent beginning at 9:10 a.m. Darren Haan from Fine Line Engraving (Sponsor of Awards) and Mary Brokaw, NAMI Sauk Area President will be handing out awards. AWARDS WILL NOT BE MAILED. MUST BE PRESENT AT AWARDS CEREMONY!
Awards will be given to Top 3 finishers in the following age brackets: Under 10, 10-14, 15-19, 20-29, 30-39, 40-49, 50-59, 60-69, 70 & Over, Top Team Finisher, 1st Place Wheelchair Award, 1st Place Stroller Award.
Race Route
The race route begins behind Woodlawn Arts Academy and jumps onto the path at Hoover Park. From there it goes onto the Sinnissippi trail, park and back to the trail to come back and end where it all began! Walkers will be able to cheer the runners on as they return on the path! Looking forward to a great race! Click on links below to get to the race route.
https://connect.garmin.com/modern/activity/1213041268#.V2C0RyMT-eI.facebook
https://www.facebook.com/NAMI-Sauk-Area-5K-Run-Walk-Beside-Us-462951560536614/?ref=aymt_homepage_panel
https://runsignup.com/Race/IL/Sterling/NAMISaukArea5K
Race Packet Pick-up
Race Packet pick-up will be available at the Registration area on Friday, July 13, 2018 from 5-7 p.m. and Saturday, July 14, 2018 from 6:30-7:45 a.m.
Parking
Parking is available at Hoover Park and Woodlawn Road.
Refreshments
Refreshments are provided for race participants.
Wheelchairs
If you are running with a wheelchair, please contact Maggie at mwike@comcast.net to set up arrangements for assistance on hills and revised race route.
Raffle for Pre-Race Registrants
All registrants who register on Run Sign Up will be entered in a drawing for a free race entry to NAMI Sauk Area 5K for 2018.
---
Posted In:
Mental Health
,
back to 40 hr. Mandatory Firearms Training & 4 hr. MFT Waiver Information