Future Training Courses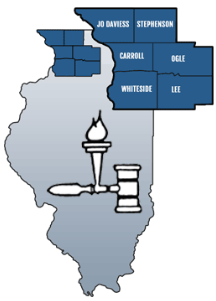 2021 - 2022
This listing provides information about planned classes, BUT these courses are not officially scheduled until they are on the Website's training calendar; dates, locations & instructor availability tend to change during the planning process.
Future training courses are pending certification and mandate approval from the Illinois Law Enforcement Training and Standards Board.
Monthly On-line training provided by MTU1 (under case studies)
Illinois Prosecutor Services- Monthly Case Law Update
MTU1 is returning to its general policy of cost free training for courses costing $250 per member or less!!
Class listing updated 10/6/21
October 2021
5-7 Inside the Tape: Homicide Investigation & Crime Scene Management-Freeport
7 Taser Recertification/Use of Force Update-Ogle County Sheriff's Office
12 Confessions & Admissions Update-4hr AM (Don Hays in Person)
12 Search & Seizure Update-4hr PM (Don Hays in Person)
13 Ethics in Policing-Freeport -Canceled
11-15 40 hour Basic Sniper Canceled
14 Taser Recertification/Use of Force Update-Ogle County Sheriff's Office
14-15 16 hr Illinois Vehicle Code-Freeport
15 Mental Health Awareness- Intro to CIT-Canceled
18 Training for Custodial Escort and Custody of High-Risk Committed Persons
19 Criminal Law Update-4hr AM (Don Hays in Person)
19 Legislative Update-4hr PM (Don Hays in Person)
20 Emergency Vehicle Operation (EVOC)
26 Use of Force Decision Making-Firearms Simulator-Dixon
November 2021
3-4 Advanced Roadside Impaired Driving Enforcement (A.R.I.D.E.)
8 Standadized Field Sobriety Testing Refresher-Canceled
8-9 Financial Aspects of Drug Investigations (AKA Money Laundering)-Freeport
9 Sexual Assault Trauma Informed Response-Sterling
10 Sexual Assault Trauma Informed Investigator-Sterling
16 Use of Force Decision Making-Firearms Simulator-Dixon
16 Tactical Emergency Casualty Care (TECC)-Rockford
16-17 Breath Alcohol Operator-Dixon
17-19 24 Hr. Spanish for Law Enforcement -Rockford-Canceled
December 2021
2-3 Acting Patrol Officer in Charge-Dixon
7 Use of Force Decision Making-Firearms Simulator-Dixon
7 Sexual Assault Trauma Informed Investigator-Rockford
14 Police Reform Act 2021-Police Licensing-Zoom
14 Standardized Field Sobriety Testing-Fulton
13-17 40 Hr. CIT Crisis Intervention Team Training-Rock Valley College
January 2022
13-14 Applicant Background Investigations-Freeport
17-21 40 Hr. Field Training Officer-Sokolove -Rockford
24-28 40 Hr Lead Homicide Investigator-Dixon
February 2022
1-31 On-Line Bloodborne Pathogens Certification
1-31 On-Line Hazmat Refresher Certification
14-18 40 Hr. CIT Team Training
23 Inside the Tape: Patrol Response to the Suspicious Death & Homicide Scene-Rockford
24 Inside the Tape: Suicide & the Equivocal Death Scene, SIDS & The Infant Death Scene-Rockford
28 to May 20, 2022 Northwestern School of Police Staff and Command
March 2022
2-3 Advanced Roadside Impaired Driving Enforcement (A.R.I.D.E.)
2-4 24 Hr Interview and Interrogation-Rockford
16 The Bulletproof Mind (Lt. Colonel Grossman) Freeport
17 Safe Schools and Healthy Students (Lt. Colonel Grossman) Rockford
18 4 hr. Review/Exam/ 40 hr. On-line Juvenile Specialist Program Course-Rockford
21-25 Northwestern Univ.- First Line Supervision
28-April 1 Problem-Based Learning Model of Field Training-Basic Police Training Officer-Rockford
29-30 Breath Alcohol Operator
29 IL & Federal Firearms Law Update-4hr AM (Don Hays in Person)
29 Use of Force Update-4hr PM (Don Hays in Person)
April 2022
04 Police and Minority relations (Byron Boston)
05 Tactical De-Escalation Techniques (Byron Boston)
7-8 16 hr Illinois Vehicle Code-Dixon
13-14 Internal Affairs & Professional Standards
18 Mental Health Awareness-Intro to CIT