Future Training Courses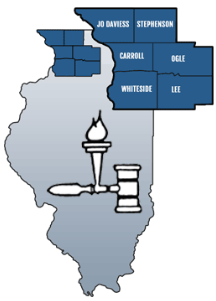 2020 - 2021
This listing provides information about planned classes, BUT these courses are not officially scheduled until they are on the Website's training calendar; dates, locations & instructor availability tend to change during the planning process.
Future training courses are pending certification and mandate approval from the Illinois Law Enforcement Training and Standards Board.
Monthly On-line training provided by MTU1 (under case studies)
Illinois Prosecutor Services- Monthly Case Law Update
MTU1 is returning to its general policy of cost free training for courses costing $250 per member or less!!
Class listing updated 09/30/20
October 2020
6 Mental Health Awareness and Response- An Intro to CIT Training Curriculum-Rockford
7 (am) 4hr. Use of Force Decision Making: Firearms Simulator-Freeport
8 Use of Force & Taser Recertification-Ogle County
12 School of Police staff & Command- Dekalb (10/12/20 thru 02/12/21)
October 12-16 and October 19-23, 2020

November 9-13 and November 16-20, 2020

December 7-11 and December 14-18, 2020

January 4-8 and January 11-15, 2021

February 1-5 and February 8-12, 2021
Tuition fee: $4000 - All course registrations will be handled through the Northwestern University Center for Public Safety- click HERE for registration
15 Use of Force & Taser Recertification-Ogle County
20 CIT Concepts for 9-1-1 Personnel-Ogle County Sheriff Dept.
22 Use of Force & Taser Recertification-Ogle County
22-23 16hr. IVC Update-Dixon
27-29 24 hr. Inside The Tape: Homicide & Crime Scene Management-Dixon-Canceled
30 4 hr. Review/Exam/ 40 hr. On-line Juvenile Specialist Program Course-Rockford
November 2020
4-5 16 hr. Breath Alcohol Operator- Rockford- ISP must approve COVID guidlines
10 Psychology of Domestic Violence-Freeport
11 Legal Tips for Police Officer- Judge Daniel ShanesRockford
16-17 Advanced Roadside Impaired Driving Enforcement (A.R.I.D.E.)-Dixon
17 Officer Health, Wellness and Fitness- Freeport
18 Evidence Law Analysis and Update-Distant Learning Only-All Departments
18 Illegal Substance Law Update-Distant Learning Only-All Departments
23 Breachpoint-Leadership for Reducing Organizational Stress in Law Enforcement-Rockford
December 2020
8-10 24 hr. Basic Field Training Officer- Mirikitani-Moved to January
9 (1pm) 4hr. Use of Force Decision Making: Firearms Simulator-Dixon-
15 (am) 4hr. Use of Force Decision Making: Firearms Simulator-Freeport
January 2021
4 Criminal Procedures-Pavletic
11-15 Lead Homicide Investigator-Rockford
20 Enforcing Illinois Cannabis Laws 2021-Freeport
19-21 24hr Field Training Officer-Dixon
25-27 Interview & Interrogation- Wicklander-Dixon
February 2021
2-3 Financial Aspects of Drug Investigations-Dixon
8 Single Officer Response to Active Shooter-Freeport
9 Sexual Assault Trauma Informed Response
10 Sexual Assault Trauma Informed Investigator
22 Use of Force-Pavletic
24 99 Signs of Danger-Freeport
March 2021
1 Primal Leadership: Learning to Lead with Emotional Intelligence-Dixon
2 360 Degree Leadership-Dixon
8 Single Officer Response to Active Shooter-Freeport
April 2021
2 Single Officer Response to Active Shooter-Freeport
13-14 Internal Affairs & Professional Standards-Freeport